Nature-Connected Community Gathering
Join The Resilient Activist for our monthly "Nature-Connected Community Gathering" with our guest, Theresa Goodman, from Soulcentricitea!
SoulCentricitea is a woman of color artisan collective where micro businesses can grow and reach a wider community. They offer classes, ceremonies, services, and artisan made products.
Earth Based. Artisan Crafted. Soul Centered.
Our EnviroTip of the month will focus on ways you can "Reconnect to Nature" and simple steps you can take to experience the healing benefits of time spent in nature.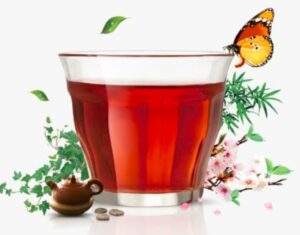 Enjoy a morning connecting IN PERSON! with like-minded individuals in our supportive, uplifting community, sharing and learning simple, restorative practices for our Earth.
We are passionate about building our nature-connected lives together!
Please register below.
What will we do?
HAVE FUN as we grow this Nature-Connected Community – with conversation, nature, movement, art, and more!
Be inspired by our guest presenters from local environmental organizations and businesses.
Connect with others in affinity groups . . . what nature-connected topic are YOU interested in learning more about?
Learn from our EnviroTips – simple, commonsense answers to living mindfully in relationship with the environment, based on our Five Essentials for a Resilient World.
What do you need to know?
Bring a snack to share and your reusable beverage container (tea and water provided).
There is no cost for this event; donations are welcome.
Bring a sweater as the room may be chilly.
Ages 14 and up
We will be at Project Living Proof, 917 Emanuel Cleaver II Blvd (you can park in the lot at the Anita Gorman Discovery Center if there is space and walk up the back pathway from the parking lot).